| | |
| --- | --- |
| | This article, Batman Forever (1995), was written by King wiki. Please do not make any changes to this fiction without receiving the author's consent. |
Batman Forever is the third film of Batman's initial film series. It is directed by Tim Burton and produced by Joel Schumacher.
Batman Forever (1995)

Directed by

Tim Burton

Produced by

Joel Schumacher

Screenplay by

Sam Hamm

Starring

Michael Keaton Chris O'Donnell Kim Basinger Michelle Pfeiffer Brad Dourif Jim Carrey Billy Dee Williams Drew Barrymore Tommy Lee Jones Dennis Paladino

Music by

Danny Elfman & Elliot Goldenthal

Studio

Warner Bros.

Distributed by

Warner Bros.

Release date(s)

June 16, 1995

Country

United States

Language

English

Budget

100,000,000

[Source]
Cruel Childhoods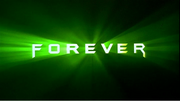 The film starts out by explaining the childhood origins of
The Scarecrow
, 
Two-Face
, and
The Riddler
.
Max Shreck's Funeral
The film then moves on to the Gotham Cathedral around Halloween time. During a rainy thunderstorm, the cathedral is holding Max Shreck's funeral after he was killed by Catwoman. The people who attended Max's funeral were Bruce Wayne, Vicki Vale, James Gordon, Hamilton Hill, Joe Borg, Harvey Dent, Alexander Knox, Charles Shreck, Alfred Pennyworth and many other Gothamites. Charles said a few words about his father and blames Dent for not being around for Max. Dent explained he was in Metropolis. Vicki and Alexander explained that they were in Metroplois as well, working at the Daily Planet during The Penguin's reign of terror. Gordon then questioned Charles about his father's involvement with the Penguin's plan during the holidays.
The Trial of Charles Shreck
The Rise of Two-Face
The Riddles
A while later, Bruce receives a second riddle and consults Dr. Meridian, who establishes that whoever is leaving the riddles is a "wacko" who is obsessed with Bruce.
Fear Incarnate
The Riddler
Batman & Robin
Gallery
Community content is available under
CC-BY-SA
unless otherwise noted.