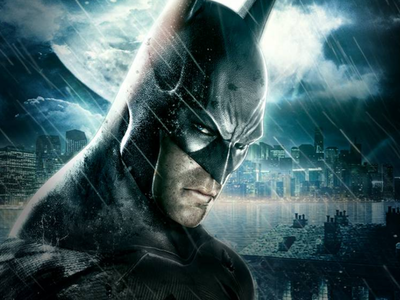 The Batman is an American TV Series developed by David S. Goyer and Greg Berlanti. The Series was produced by by Warner Brothers. and aired in August 2013 in the CW. The show sets on the same Universe of The Man of Tomorrow , Green Lantern Corps , The Flash , Wonder Woman, Arrow , Legion of Superheroes, Legends of Tomorrow, Suicide Squad and more.
Cast
Brant Daugherty - Bruce Wayne / Batman
Ben Mckenzie - Commissioner James Gordon 
Sean Pertwee - Alfred Pennyworth
Jessica Lucas - Selina Kyle / Catwoman 
Courtney B. Vance - Lucius Fox
Sophia Bush - Vicki Vale
Geoff Pierson - Rupert Thorne
John Dooman - Carmine Falcone 
​​Martin Wallström - Jack Napier / The Joker
Colin Donnell - Harvey Dent / Two-Face
Marie Avgeropoulos - Det. Ellen Yin
​​​​Recurring
Alan Powell - Tommy Elliot / Hush
TBA - Dick Grayson / Robin / Nightwing
TBA - Jason Todd / Robin / Red Hood
TBA - Tim Drake / Robin
TBA - Talia al Ghul 
TBA - Ra's al Ghul
Cory Michael Smith - Edward Nygma / The Riddler
TBA - The Penguin
TBA - Andrea Beamont
TBA - Kirk Langstrom / Man-Bat
TBA - Arnold Wesker / Scare-Face
TBA - Roman Sionis / Black Mask 
TBA - Bane
TBA - Deadshot
Ian Harding - Clark Kent / Superman
Adrianne Palicki - Diana Prince / Wonder Woman
Manu Bennett - Slade Wilson / Deathstroke
Grant Gustin - Barry Allen / The Flash
Stephan Amell - Oliver Queen / Green Arrow
Episodes (2013-2014)
Season 0: Year Zero 
Bruce Wayne returns to Gotham City at the age of 22 after 7 years of absence and training aboard on Martial arts, man hunting, science and more. Bruce has a plan to save Gotham from corruption and crime. Bruce meets again Det. Gordon, who worked on the Waynes Case, his friends Ethan Bennett and Thomas Eliot, the young Lawyer Harvey Dent, Robinson Stane, the new CEO of Wayne Enterprises, his strategist Edward Nygma and Lucius Fox, a friend of his father and one of the best employees on Wayne Enterprises. Bruce starts to investigate the Underworld, led by Carmine Falcone and investigates a series of crimes made by the Red Hood gang and their gang "Red Hood One".
Bruce starts to spy on Carmine Falcone, discovering that he is working on Money laundering. Bruce starts to use a ski mask in order to attempt to fight against the Corruption. Bruce tries to track Arnold Flass, one of the most corrupted Officers in Gotham City and James Gordon confronts Commissioner Loeb. 
After visiting his parents' grave and makes a vow. Bruce meets the beautiful Andrea Beamont, daughter of the financier Carl Beamont. Bruce and Andrea instantly flirts with each other. Mayor Hill, the puppet of the Councilman Rupert Thorne makes some mysterious decisions. Salvatore Valestra, a mobster who works under Falcone, orders the Assassin Jack Napier to arrange a rub on Wayne Chemicals. Bruce is targeting the Red Hood gang who are getting stronger while gaining power on Gotham while stealing advanced technology from Wayne Enterprises.   
Bruce starts a relationship with Andrea and meets her father, the financier planner Carl Beamont and one of his students, Arthur Reeves. Bruce discovers that Carl met Salvatore Valestra, Buz Bronski and Jack Napier. Meanwhile Bruce also starts gets prototypes, special weapons, vehicles and more from various Wayne Enterprises' divisions. Bruce investigates a riddle card which was found on a bank, and suspects on Nygma.
Ethan Bennett joins the GCPD, and like Jim Gordon, seeks to make a change. Bruce investigates a rub on the Gotham Museum and the evidences leads him to the mysterious Selina Kyle. Bruce tries to discover Carl Beamont's connection to Napier, Thorne and Valestra. Loeb is suspected for ties with Falcone. Bruce continues his attempts to stop the Red Hood gang.  
When Bruce takes Andrea to the Gotham Park, Bruce witnesses an innocent man attacked by the Red Hood gang. James Gordon as well get blackmailed by Gillian Loeb and is concerned about his fiancee, Barbara Kean, who might be harmed as well. Ethan faces blackmails attempts for Flass. Brice discovers a toxin serum on a Wayne Enterprises' lab, while battling again Jack Napier who is hired to kill targets of the Underworld.
James Gordon witnesses Flass beating an Underage kid and tries to inform Loeb about it. Bruce Wayne makes his first real attempts to fight crime in Gotham, and Ethan suspects of some of Hamilton Hill's decisions. 
Bruce meets Carl Beamont and tries to spy on him in order to discover more about his ties with Salvatore Valestra, Buz Bronski and Chuckie Sol. Ethan nearly gets killed on a car accident. 
Robinson explains to Bruce about his future plans for Wayne Enterprises. Bruce dons a ski mask and battles again the Red Hood gang who attacked Wayne Chemicals. Bruce wants to take forward his relationship with Andrea.
Bruce understands that he wants to stay with Andrea and is close to finally meet his happiness. Carl Beamont nearly gets attacked by Jack Napier with the orders from Valestra and another controversial decision is made by Hamilton Hill with Rupert Thorne's Approval. Bruce discovers that the Red Hood gang are planning to steal more tech from Wayne Enterprises and use a deadly toxin from ACE Chemicals in order to terrorize Gotham and tear it apart.  
Bruce offers to Andrea to marry him and she agrees and becomes his fiancee, however Andrea faces first concerns when her father is forced to leave Gotham after he nearly gets attacked by Jack Napier. James Gordon is attacked by Loeb and Flass' men and Andrea leaves Gotham leaving Bruce and Gotham behind.
Bruce is heartbroken after Andrea left Gotham and decides to resume his plan to save the City. After he battles some of Falcone's men and again chasing the Red Hood gang, Bruce and Alfred starts to set the Cave, purchasing the FBI Computer. When a bat is breaking through the Window, Bruce decides that he should resume his plan, and finally becomes Batman.   
Season 1: Year One, part 1.
Season 1 and Season 2 are tied together to Year One.
Batman makes his first appearance on Gotham creating headlines on whole of Gotham. Carmine Falcone, Salvatore Valestra and Buz Bronski are afraid that they will lose Money from their Business. James Gordon gets the Orders from Loeb to capture the Batman and Flass again tries to blackmail Jim.  
Batman continues to make headlines on Gotham City, and Falcone is afraid on his money. He attacks a meeting of the Underworld arranged by Carmine Falcone and Rupert Thorne, and tries to discover if Hamilton Hill is really controlled by Rupert. James Gordon is involved on accident again. Bruce learns of a criminal named The Riddler (Who is revealed to be Nygma) who is about to shut of all the power and shuts off the power in Gotham. Bruce discovers that a scientist is trying to so a mysterious thing by using Wayne-Tech's technology.  
Batman starts to spy on Robinson Stane and at the night breaking into his office trying to get information on some of his files. Lucius Fox tries to get some information after getting on one of Thomas Wayne's rooms on the Wayne Tower.
Selina Kyle steals a diamond from another museum and Batman quickly discovers that she is responsible. The owner of the Museum, is a corrupted and deadly criminal named Francisco Alviso, who will do everything in order to get the Diamond back, including murder.
James Gordon's trust on Batman grows and the two finds themselves working together trying to track a mysterious bandit. Falcone meanwhile offers a bounty on the Outlaw's head, who becomes a bigger threat to the Underworld. Selina Kyle re appears again.
Selina Kyle develops interest on Cats and starts stealing and training. Lucius Fox is getting demoted and Bruce confronts Stane. Batman meanwhile continues to fight against Falcone's men and causes his business to lose a lot of money. 
Rupert Thorne orders Hamilton Hill to declare Batman as a public enemy, and James Gordon finds himself fighting against Loeb trying to convince him to not hunt Batman. Batman starts to investigate the Council and crashes a meeting on Wayne Enterprises. 
When a man named David Williams is framed by Salvatore Valestra, Batman starts to target the Underworld's leaders. Rupert Thorne tries to get complete control on the Council, and Arthur Reeves, a student who worked under Carl Beamont, joins the Council as well. 
Batman learns that the Council member Rupert Thorne is using his profits from the Municipality to fund some of Falcone's assets. Stane discovers that some of Batman's gadgets was made by Wayne Enterprises' tech division.
Alfred Pennyworth is targeted by Jack Napier and Bruce Wayne tries to protect his butler. Wayne Chemicals is rubbed by Jack Napier, and Batman discovers that Arkham Asylum, a mysterious Asylum which was connected to Wayne Enterprises, is going to be taken over.
James Gordon is suspecting that Bruce Wayne is Batman. He arrives in the Wayne Mansion and after Bruce manages to convince Gordon that he is not Batman by acting like a playboy, Bruce decides to take this one step forward in order to not be suspected. After a council member is getting evidences to Thorne's control on Hamilton Hill, Thorne sends Napier to murder the council member. Batman is still trying to collect the evidences while also working with Gordon.
With Falcone and Valestra continue to loss their profits, they hires their Assassin Victor Zsaz to kill Batman. A businessman claims control on Wayne Chemicals, and Loeb tries to fire James Gordon. 
Edward Nygma decides to kill both Bruce Wayne and Batman and again tries to shut off all the power and technology across Gotham. He send to the GCPD hints to his identity and location. Batman decides to take the case into his own hands and Gordon wants to help. 
Batman discovers that Loeb sold information about the GCPD to Don Falcone allowing him to take control on some of the Officers. Batman breaks into Wayne Enterprises offices and attacks Stance, and Vicki Vale continues her attempts to interview Bruce Wayne. 
Edward Nygma secretly resumes his operations of the Riddler and seeks to destroy Batman and destroy Gotham. Meanwhile Bruce continues to evolve and tries to take over Wayne Enterprises while Gordon moves higher at the ranks in Gotham.
Arthur Reeves and Rupert Thorne manages to convince the GCPD to hunt the Batman. Now, when he is officially a vigilante, Batman should escape from the GCPD and tries to use James Gordon's help.
Inspired by Batman, Selina Kyle decides to become a vigilante named Catwoman. Catwoman sneaks into Falcone's apartment, and steals some of his diamonds. Batman, understanding that another vigilante is operating, decides to locate the Catwoman and battles her. After Flass tried to blackmail him, James Gordon kidnaps Flass, beating him and leaving him naked on the snow.
With Loeb exposed by Gordon who used the evidences from Batman, Gordon becomes the new Commissioner of the GCPD. Arthur Reeves continue his attempts to hunt Batman, Oswald Cobbelpot / The Penguin starts to run a nightclub, using a weapon which could make birds doing whatever he wants. 
The Penguin starts to  gain power and his night club becomes one of the most expensive assets on the Underworld. Batman starts to investigate the Mobster while trying to to deal with Arthur Reeves' trial against him. The Riddler offers a deal to The Penguin while again trying to shut off all the power in Gotham City and tear it apart.  
Batman and James Gordon starts to investigate the Iceberg Lounge and some serums which were sold there. Batman faces The Riddler for the final Battle of the Season, James Gordon takes over Loeb's state as the Commissioner Bruce manages to purchase the rights on Wayne Enterprises from Robinson Stane. 
Season Finale.
Series Outline
Batman's gadgets and Batsuit
Batman's bat suit is designed like the classic Bat-Suit from the new 52 and Post-Crisis and was stated to be a cross of the New 52 and Post-Crisis suit. The Batsuit also features some elements from the Zero-Year Suit, from the Silver-Age suit and from the Arkham Suit. During later seasons, the Batsuit featured elements from the Batman Arkham Knight suit. His suit on Season 1 seems to be inspired by the Zero-Year suit.
TBA
Photos
Community content is available under
CC-BY-SA
unless otherwise noted.